Technology: Ethics & Independence Considerations
Rapidly advancing new technologies significantly impact every aspect of the professional accountant's (PA's) work. The PA's skills and competencies, underpinned by ethics, trust, integrity and recognition of their public interest responsibility, are all critical in navigating the challenges and opportunities the advance of technology create. Irrespective of the technology used, professional accountants must comply with requirements in the International Code of Ethics for Professional Accountants, (including International Independence Standards).
This webpage compiles resources from across the world to assist both professional accountants in business (PAIBs) and in public practice (PAPPs), including auditors, navigate the ethical challenges and opportunities arising from evolving technologies. Regular visitors to this page will find updated guidance highlighting the relevance of IESBA's Code of Ethics in developing, using and implementing evolving technologies.
For more on the IESBA's technical work progressing technology-related revisions to the Code click on the IESBA Technology Task Force Button.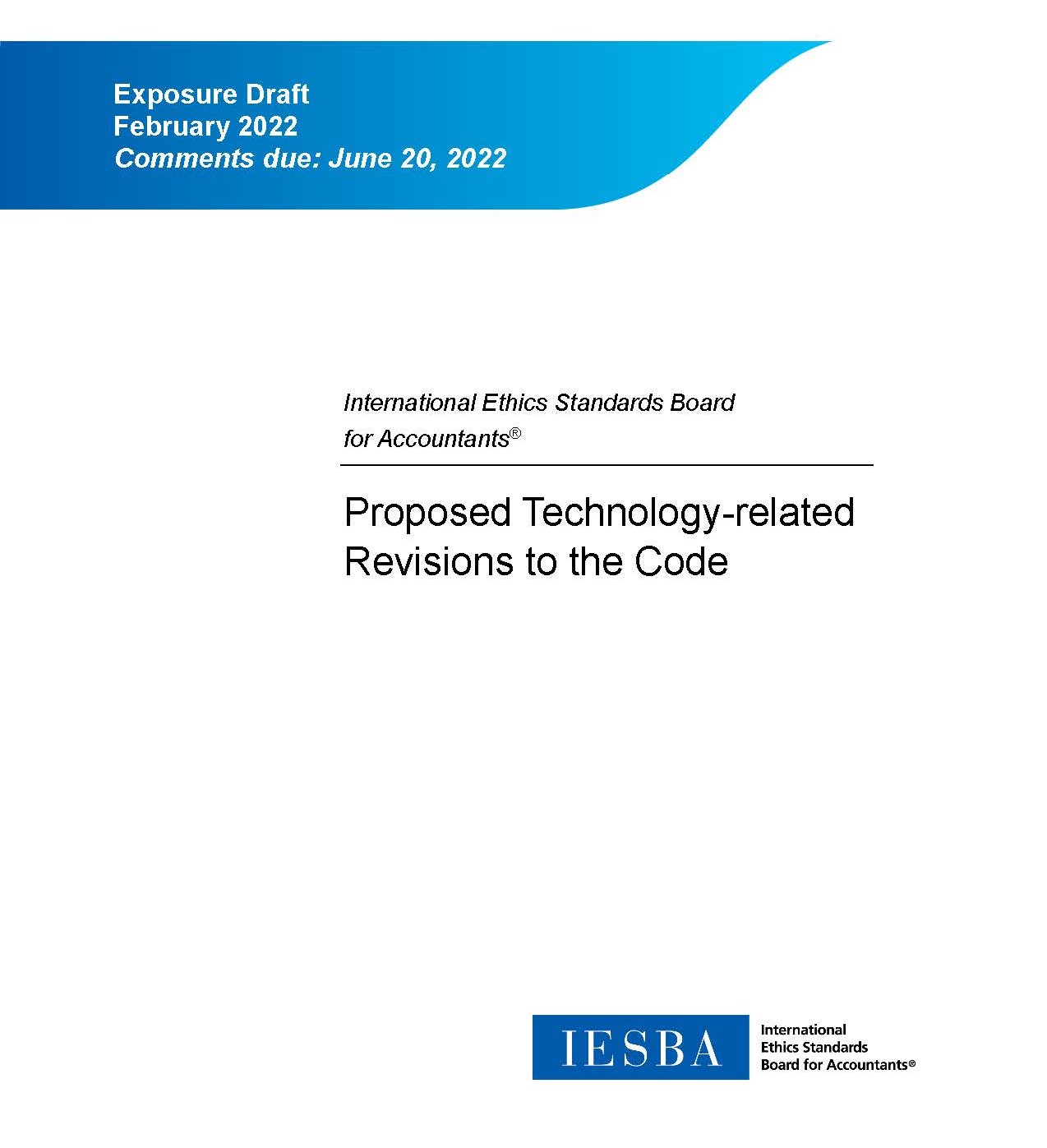 New Exposure Draft: Proposed Technology-related Revisions to the Code
This exposure draft seeks to enhance the Code's robustness and expand its relevance in an environment being reshaped by rapid technological advancements.
The proposed amendments will guide the ethical mindset and behavior of professional accountants in business and in public practice as they deal with changes brought by technology in their work processes and the content of the services they provide.
Comments requested by June 20, 2022.
Spotlight: Technology Issues and Thought Leadership
Additional Resources

Artificial Intelligence

Video Presentations

Publications and Thought Leadership

Podcasts

Blockchain

Video Presentations

Use of Blockchain in Corporate and Financial Reporting, and Regulatory Implications and Slides | Dr. Kathleen Bakarich and Dr. John Castonguay, Assistant Professors of Accounting, Taxation, and Legal Studies in Business at Hofstra University
Blockchain and Internal Control: Relevant Insights and Perspectives and Slides | Dr. Sri Ramamoorti, Associate Professor, University of Dayton, and Mr. Eric E. Cohen, Owner of Cohen Computer Consulting
Blockchain and the Accounting Profession: Perspectives from Literature with an Emphasis on Ethics and Slides | Dr. Thomas Calderon, Professor of Accounting, The University of Akron

Publications and Thought Leadership

Cybersecurity

Video Presentations

Thought Leadership and Publications

Ethics in the Digital Age

Publications and Thought Leadership

Robotic Process Automation

Video Presentations