Image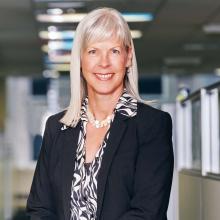 Linda Biek
Job Title
Director, IESBA
Country
United States of America
Dr. Linda Biek joined IESBA as Director in 2023. Her role involves, inter alia, interaction with the IESBA's Emerging Issues Oversight Committee, the Technology Working Group, and the International Auditing and Assurance Standards Board on matters of mutual interest.
Before her current position, Dr. Biek held several notable roles. She has served as the Head of Investigations and Compliance for Hong Kong's Accounting and Financial Reporting Council and, previously, Director of Compliance for the Hong Kong Institute of Certified Public Accountants. In these roles, she was responsible for overseeing all investigations and ensuring professional accountants' compliance with accounting, auditing, and ethics standards in Hong Kong. Before moving to Hong Kong, Dr. Biek represented the National Association of State Boards of Accountancy both nationally and internationally. Furthermore, she served as the Executive Director of the Tennessee State Board of Accountancy and began her career as an auditor with KPMG in California.
Dr. Biek is a Certified Public Accountant in both Tennessee and Hong Kong. She holds a Doctorate in Business Administration (DBA) from the City University of Hong Kong, as well as a Master of Accountancy and a Bachelor of Business degree from East Tennessee State University.