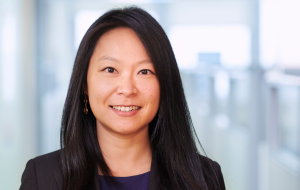 What attracted you to IESBA when you joined?
I used to work as a national standard setter, so coming into global standard setting was an exciting next step for me. Why ethics? Well, I wanted to take part in being able to change behavior. I believe it is ethical behavior that makes people and businesses make the right decisions.
Were you surprised by anything once you became an employee?
I started with IESBA in the middle of the pandemic – and was very impressed with how smooth and seamless the virtual onboarding was; from receiving and setting up my equipment remotely, to meeting and then working virtually with colleagues and task force/working group members, to the virtual board meetings.
What is your role at IESBA?
At the moment, I am the staff support for two work streams which are both technology-related but in different parts of the standard setting life cycle. One is the workstream on technology fact finding and thought leadership. This includes a lot of outreaches, desk research, and panel discussions. The other one is on the other end of the standard setting lifecycle—the technology project. Here, our goal is to develop the proposed revisions to the Code that are technology related.
What does a workday look like for you?
It varies, but a typical workday might involve a lot of writing and analysis; or engagement with a variety of different stakeholders for outreaches or task force/working group meetings.
What's your favorite part about your job?
The phrase "the world is your oyster" comes to mind when I think about the opportunities and platform that IESBA has provided me with. I'm excited by the possibilities and challenges that come with starting from a blank canvas in developing standards that shape ethical behavior in business and organizations across the globe. Being at the forefront of addressing ethical challenges that arise as technological change and innovation impact traditional ways of working, and as stakeholders increasingly embrace sustainability imperatives, always keeps me on my toes. And finally, engaging with a diverse range of stakeholders enables me to continuously learn and gives me perspective as to what they see as important, thereby enabling me to be more effective in my role as a standard setter.
What's the most unique part about working here?
Having exposure to a global network and working with really intelligent and interesting people. Everyone has their own experience, point of view, and expertise to share.
What would you do for a career if you weren't doing this?
I studied science throughout school—biology, chemistry, and physics; and then majored in biology, and also political science, in college, so perhaps healthcare policy.
Where is your favorite place in the world?
One is Lake Titicaca that borders with Peru and Bolivia. It's the highest altitude large lake in the world. And I remember loving the Bolivian side of it, and hiking in that area around the lake. The other is Sipadan island in Malaysia, where I was scuba diving.
How do you spend your days off?
Picnics in the park, long walks exploring the city - all the New York City neighborhoods are so different from each other. And plays; I love Broadway plays!
Learn more about the IESBA staff