Image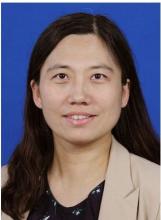 Yaoshu Wu
Yaoshu Wu became a member of the International Ethics Standards Board for Accountants in January, 2021. She was nominated by the Chinese Institute of Certified Public Accountants (CICPA).
Ms. Wu currently serves as the Director of the Professional Standards and Technical Guidance Department of CICPA, where she chaired her team in responsibility of developing professional standards and ethical rules for CPAs in China, as well as monitoring and reviewing implementation of standards.
Ms. Wu previously worked as the Deputy Director of the Quality Assurance Department of CICPA, where she was in charge of quality review of accounting firms for over 10 years. From 2012 to 2013, Ms. Wu was seconded as a financial analyst in the World Bank in Washington D.C, and during that time she passed the Uniform CPA Examination of US and got a CPA license of Virginia in the United States.
Ms. Wu received her master degree in Accounting of the Central University of Finance & Economics in China. Now she is a non-practicing member of CICPA.