Image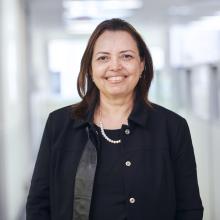 Vania Borgerth
Vania Borgerth was appointed to the International Ethics Standards Board for Accountants (IESBA) in January 2021 as a self-nominated public member.
Ms. Borgerth has served as the Head of Brazilian Network for Integrated Reporting since 2012 and is a member of the Expert Panel of Accounting for Sustainability – A4S. She is a Board Member at SHIFT Project and serves as the Brazilian Institute for Corporate Governance's representative at the International Integrated Reporting Council.  She is a Member of the International Standards for Accounting and Reporting, (an arm of UNCTAD) and is the former Head Accountant at the Brazilian Development Bank (BNDES) - responsible for promoting transparency best practices, such as international accounting and auditing standards, corporate governance and the Integrated Reporting both in Brazil and abroad (1992-2020).
Ms. Borgerth is also the former Brazilian representative at the Advisory Council of the IFRS (2015-2020) and the Consultative and Advisory Groups of the IAASB – International Auditing and Assurance Standards Board(2010-2019) and IESBA- International Ethics Standards Board for Accountants (2015-2019).
Ms. Borgerth is a PhD student at FUCAPE Business School, where she is also a lecturer.