Image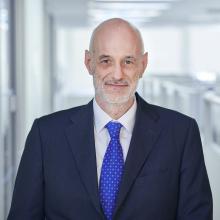 Luigi Nisoli
Mr. Luigi Nisoli became a member of the International Ethics Standards Board for Accountants (IESBA) effective January 2022.
Mr. Nisoli works for Deloitte & Touche S.p.A., Italy, and he is the Director of Independence of the firm. He also serves as deputy Director of Independence for Deloitte North and South Europe. He is partner at Deloitte & Touche S.p.A.
Mr. Nisoli is an Italian Dottore Commercialista and a Revisore Legale (statutory auditor approved in accordance with the EU and Italian rules). He is also member of the Ethics and Independence working group established by Assirevi (Italian association of the audit firms).
Mr. Nisoli graduated in statistics and in economics at the Università Cattolica del Sacro Cuore of Milan, Italy.