Image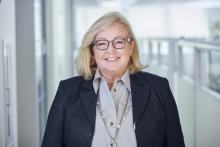 Laurie Endsley
Job Title
Vice Chair, IESBA
Country
United States of America
Laurie C. Endsley joined as a Member of IESBA in January 2020, after being nominated by PwC. Ms. Endsley is a partner with PwC and has worked for more than 30 years as an auditor and attorney. Laurie is based in the New York office and serves as Deputy Global General Counsel and Global Chief Ethics & Compliance Officer for the PwC network. Laurie is a member of the PwC Network Risk & Quality Executive and in that capacity leads the PwC Network Monitoring Group. Laurie is also a member of the Global Regulatory Policy Board.
Laurie previously served as the general counsel for the PwC Network Assurance LOS, as the PwC Central & Eastern European Regional General Counsel & Chief Risk Officer, as well as a member of the PwC CEE Management Board. Before these assignments, she served as the Chief of Staff in the Office of the Global CEO and Global Managing Partners. Laurie also worked for PwC in Russia as General Counsel, Chief Risk & Operating Officer, and as a member of the PwC Russia leadership and board.
Laurie is a CPA and lawyer, and holds an honours undergraduate degree in accounting from Wayne State University, a J.D. cum laude from The University of Michigan Law School, and an MBA cum laude from the University of Chicago.