Image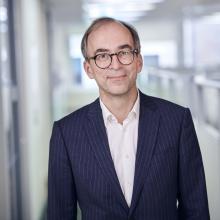 Jens Poll
Professor Jens Poll became a member of the International Ethics Standards Board for Accountants (IESBA) in January 2018. He was nominated by the Wirtschaftsprüferkammer (WPK) and the Institut der Wirtschaftsprüfer (IDW).
He serves as Non-Executive Director and Audit Committee Chair in several medium-sized companies with global activities. He also teaches law and regulation at the University of Ulm and is, inter alia, Chair of the Commission on Quality Assurance at WPK and member of several committees of the IDW. He served as Managing Partner of a medium-sized accountancy and law firm for 20 years.
On an international level, he presently serves as independent Chair of the European Group of International Accounting Networks and Associations (EGIAN) and is board member of Accountancy Europe. He was a member and Vice Chair of the IFAC Small and Medium Practices Committee and Technical Advisor for a former IESBA member.
Professor Poll holds professional degrees as public accountant, lawyer and tax advisor in Germany.