Image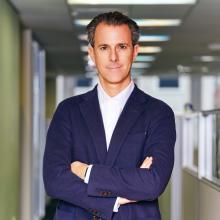 Héctor J. Lehuedé
Héctor J. Lehuedé became a member of the International Ethics Standards Board for Accountants (IESBA) effective June 2023.
Héctor is the CEO of Razor Consulting, a boutique advisory firm based in Santiago, Chile, that since 2019 serves organizations all over Latin America on corporate governance, ethics & compliance, and sustainability. Prior to starting his firm, Héctor was for eight years a senior manager at the Corporate Affairs and Corporate Finance Division of the Organization for Economic Cooperation and Development (OECD) in Paris, France. There, he was in charge of organizing the work of the OECD Corporate Governance Committee, which brings together experts from all member/partner countries, and for conducting policy dialogue, research, and assessments of the implementation of OECD standards across jurisdictions.
Before joining the OECD, Héctor was a senior advisor to the Minister of Finance in Chile for four years and practiced corporate and tax law for over a decade in leading legal and audit firms in Chile. He serves as independent nonexecutive director in listed and private entities and is an affiliate professor at the Corporate Governance Center of Pontificia Universidad Católica.
Héctor has a J.D. degree from Universidad de Chile Law School and holds a master's degree (JSM) from Stanford University Law School. He is also a certified company director by the UK's Institute of Directors.