Image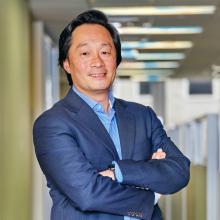 Geoff Kwan
Job Title
Director, IESBA
Geoff Kwan joined the IESBA technical team in 2017 and currently serves as a Director.
Mr. Kwan currently leads the development of IESBA's Strategy and Work Plan 2024 -2027 and oversees IESBA's Consultative Advisory Group and National Standards Setter liaison group meetings. He also conducts stakeholder outreaches globally to promote the IESBA Code.
In his previous roles within the IESBA , Mr. Kwan managed a number of IESBA's technical projects and work streams including Inducement, Role and Mindset Expected of Professional Accountants, Technology, and the Definitions of Listed Entity and Public Interest Entity.
Mr. Kwan began his career as a Solicitor before gaining a broad range of technical and management experience from his roles with the National Australia Bank, Ombudsman Victoria, and the Commonwealth Department of Human Services in Australia. He holds a double Bachelor's degree in Law and Commerce from the University of Melbourne.