Image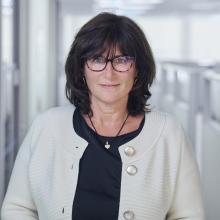 Christelle Martin
Mrs Martin has recently retired from ENGIE (a french listed Energy Group with a wide international presence). During its 30 years of carrier within Engie and its legacy organisations (Suez and Gaz de France notably), she held various Senior Executive positions in the areas of Finance & Accounting, Human Resources, Corporate Secretary and Ethics & Compliance.
During her finance assignments with ENGIE, she was responsible for preparing the Consolidated Financial Statements and experienced the Auditor's issues including their nomination and independence ; she also contributed to the French standard setting process and then to the IAS implementation in France as a Member of the CNC (Conseil National de la Comptabilité - the french accounting standard setter).
During the last 15 years she reported to ENGIE's Board of Directors through successively its Audit Committee, Nomination Committee and Sustainable Development Committee.
Mrs Martin has an MBA from Dauphine University (MSTCF) and a TRIUM International Executive MBA (from HEC Paris, London School of Economics and New York Stern).