Image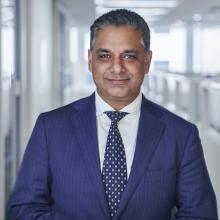 Channa Wijesinghe
Channa Wijesinghe, FCPA, FCA, became a member of the International Ethics Standards Board for Accountants in January 2022. He was nominated by the Accounting Professional & Ethical Standards Board (APESB), Australia.
Mr. Wijesinghe is currently the CEO of the Accounting Professional & Ethical Standards Board (APESB) and was the inaugural Technical Director during APESB's first decade of operations (2007-2016). As CEO, he manages the implementation of the Board's strategy, national and international stakeholder engagement, operations and technical work program. In addition, he functions as the Chair of the Board's standard development taskforces. He has also represented Australia's interests at the IESBA's National Standards Setters Group since 2009.
Mr. Wijesinghe worked in public practice with EY and Deloitte from 1994 to 2004 and was an Audit Director at Deloitte, Melbourne. He also spent several years in energy companies in financial reporting roles, including ASX listed AGL Energy (2005-2006) and was a member of the AGL IFRS project team.
Mr. Wijesinghe is an accounting graduate of Monash University and holds an MBA from Deakin University. He has also completed the Advanced Management Program of Melbourne University and is a Graduate Member of the Australian Institute of Company Directors.